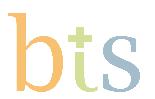 © 2018 Bespoke Training Services UK Ltd *** VAT Number 931 8621 23 *** Company Number 05323309 Registered in England & Wales
Tel. 01522 811602
Email: enquiries@bespoketrainingservices.com
I have been
working as a
freelance trainer for 6 years and BTS UK Ltd are my preferred company to work
for.
They
create and provide great courses which are easy and fun to deliver
The office
staff are always very professional & communicate well about bookings
Trainer / Instructor Opportunities with
Bespoke Training Services UK Ltd
Bespoke Training Services UK Ltd are healthcare & safety training specialists based in the UK. We provide quality face to face & online e-learning training. We provide training in many subjects including health & safety, social care, first aid, healthcare, nursing, learning disability, mental health & conflict management. Our training courses are designed for carers, nurses & other staff members working in care homes, nursing homes, residential homes, councils and other care provider settings.
We pride ourselves on the quality of our products, the experience and abilities of our trainers. Each year we increase our trainer base to support the increased demand.
Bespoke Training Services UK Ltd is expanding and is looking for skilled subcontractor trainers who have a passion for facilitating others to join the BTS UK Ltd family. If you think you have what it takes to join our team of knowledgeable & experienced trainers then please download our subcontractor application form & get in touch at enquiries@bespoketrainingservices.com with the requested supporting documentation
Download our application form here (Word Document)
We deliver over 200 courses but we are looking for trainers in the following subject areas in particular:-
First Aid, Moving & Handling, Food Safety, Conflict Management, Clinical Skills such as venepuncture & Cannulation. Also Physical Intervention, Reablement, Mental Health, Dementia, Safeguarding & Epilepsy
Job Title: Business Development Officer
Location: Navenby, Lincoln, LN5 0DZ
Hours: Negotiable
Responsible for:
Proactively building a pipeline of new business

Manage existing customer accounts

Contributing to product development

Developing value propositions and proposals for more efficient practices

Creating and implementing the company marketing plan

Updating the company website

To undertake any other duties that is appropriate within the role
All interested parties wanting more information please email a copy of your CV and accompanying letter to enquiries@bespoketrainingservices.com
We look forward to hearing from you